In my life this week...
It was a great week :) My sweet husband had a birthday on Monday. We made him breakfast in bed, had a nice family dinner and a trip for ice-cream! The best part of birthdays at this time in our lives is how excited the kids get. :)
In our homeschool this week...
Just a normal week for us, we are learning VV words in English (tail, nail, pain, rain, bee, flee, seed, need, oat, goat...), the Fall/Autumn season, and continuing the study of Japanese culture.
Places we're going and people we're seeing...
My great-aunt was in town this week visiting from Indiana. It was such a blessing to spend time with her and hear stories of when her and my grandfather were young.
My favorite thing this week was...
Will be tomorrow when I get to go visit a friend who is having her baby today!
What's working/not working for us...
Abigail is doing so well with her independent reading, she has already read 120 minutes this week! The chart is working so well, that I decided to use something similar to tackle some issues we have been having with keeping a good attitude during our school time ;)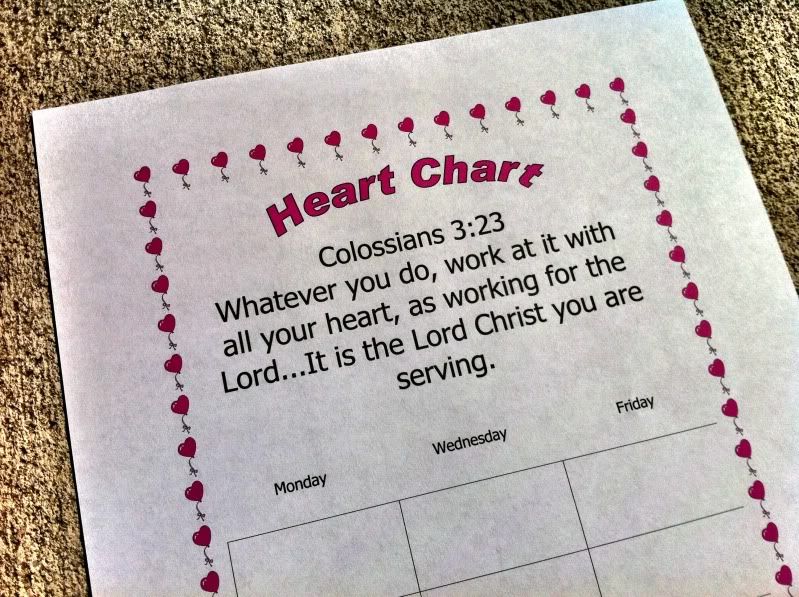 She earns a sticker at the end of each school day when she has shown a good attitude and done her best work. If she has an issue, she gets one "mark" on the chalkboard. If she gets two "marks" she does not get her sticker for that day. If she earns all her stickers for the week, she gets to choose a prize (some dollar store toys, etc). I'm really hoping that this helps! We talked about the chart today and read and discussed the scripture.
Homeschool questions/thoughts I have...
I really appreciate all the great book suggestions last week for read-alouds! I decided to download the "Charlotte's Web" audio book, and we've been listening to it in the van...so far they seem to be enjoying it! I thought we could start out this way, and then advance to reading a book together aloud at home.
A photo, video, link, or quote to share...
The birthday "boy" and his party people...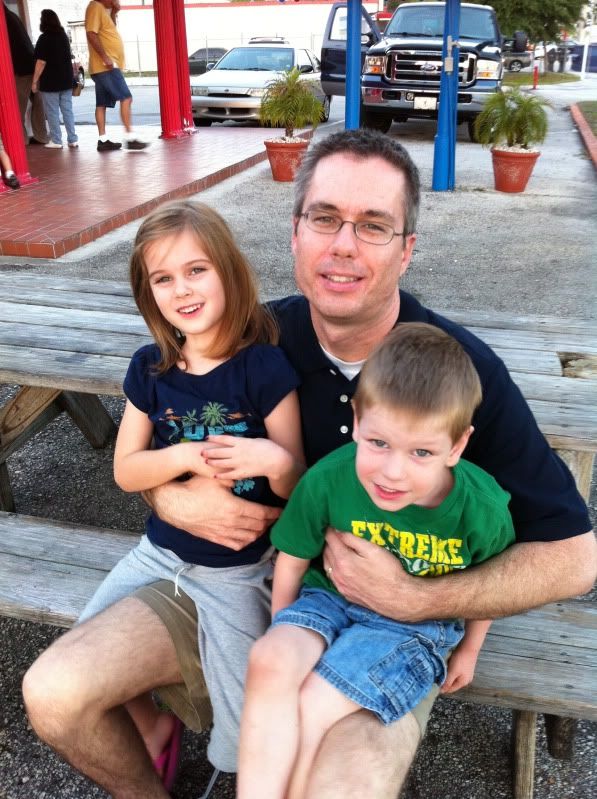 Hope you had a great week too! Leave a comment and I'll come be sure to visit!
Allison