Two years ago my daughter (3) and I made a fun Father's Day gift for her Daddy. Her little stick figure drawings of our family have always been our favorites - and I thought it would be fun to incorporate them into the gift.
I took one of her drawings to the Kinkos, and minimized it using the copy machine. I put two of the smaller copies together on one page and made about 50 copies. Totally a cut and paste job. (Of course, you could get much more technical and neat by scanning in the drawing to make your template beforehand.)
I had the nice Kinko's employee cut the pages in half, and make little notepads out of them. It was very inexpensive, I think less than $5.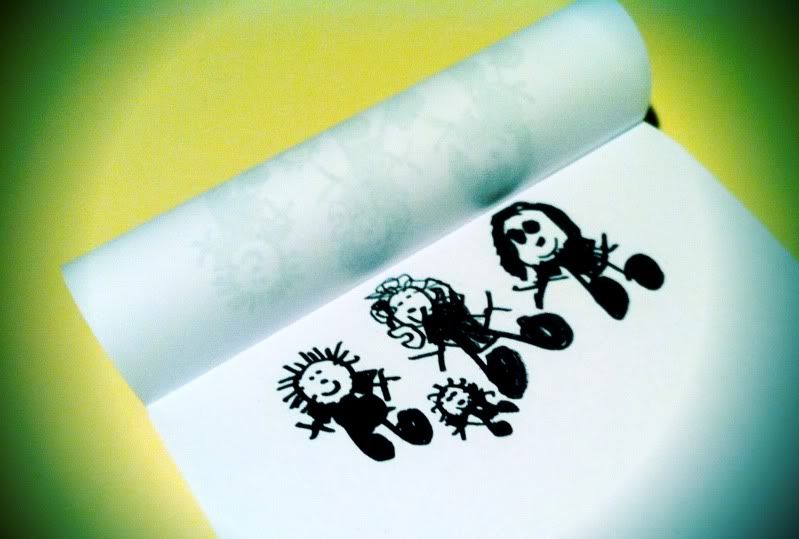 My husband loved the notepads, and still uses them for work (and our daughter loves to see them in his office).
(I think we may do this again this year, it is so fun to see the progression of the drawings as they get older.)