Super Boy is 37 months.
When Super Boy is home with us, he gets to join in the school fun. This morning I quickly cut out some paper shapes he could use to form his letters.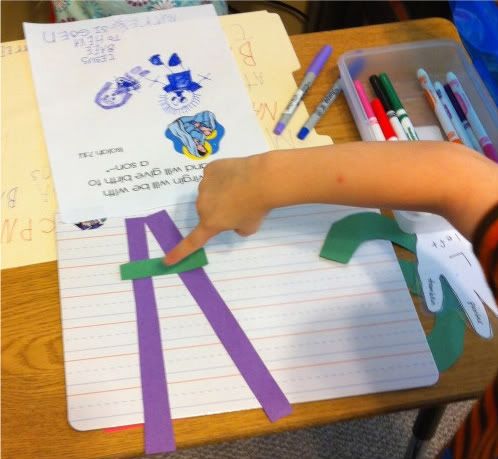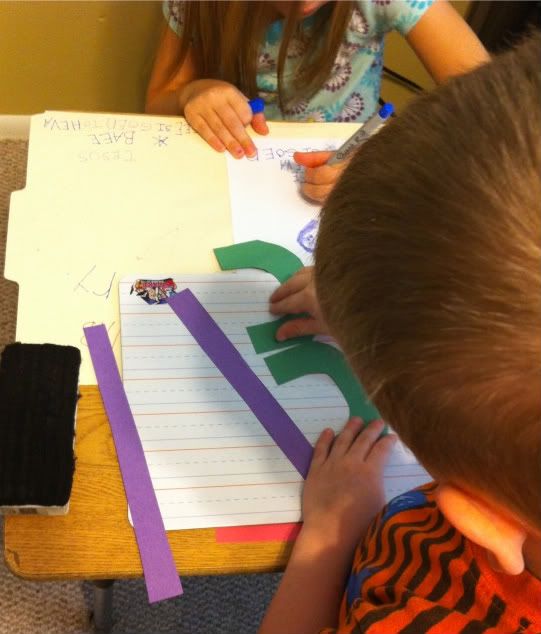 He did very well for his first time! He likes putting puzzles together, so this was a familiar exercise for him.
He has asked me lately to help him "write letter A", which is where I hold his hand and help him to draw "down, down and across". He isn't comfortable trying it out on his own yet, so I think this activity will help him feel more comfortable forming his letters.