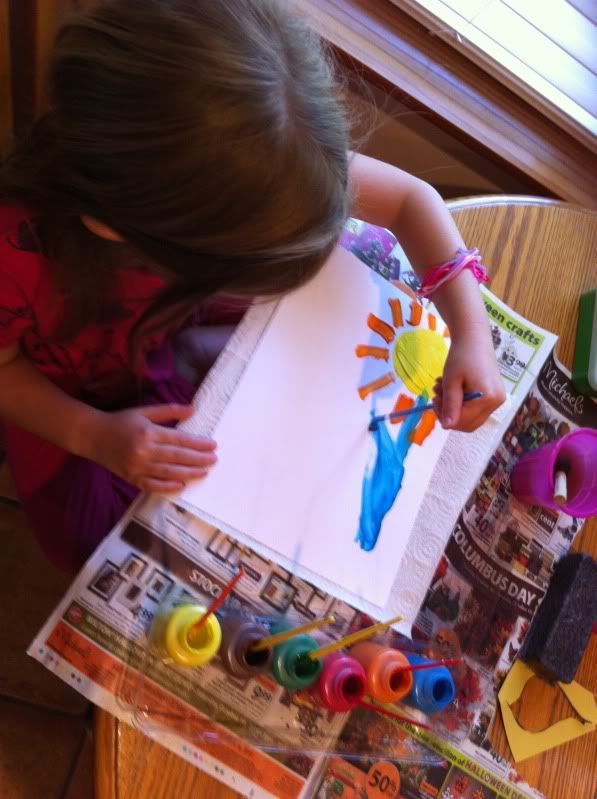 This Friday was full of art fun! It was a beautiful day to have the doors and windows open and do some painting, so we finished up our school work and broke out the paints.
I saw this post at 1+1+1=1 (inspired by this one) and decided this was just the fall art project we needed this week!
Kinder-girl had fun painting a paper towel roll (which I have in abundance these days - can't throw them away any more!).
(Side note, I just love how she put on the headband herself today, so cute)
I traced the leaves for her with a thick black marker and she cut (some of) them out.
Love the concentration! Yes, we did use double sided tape. Glue stick is over-rated!
Our first kindergarten fall art project. So fun!